Our Expertise in Providing Integrated ERP Software
jiWebTech is one of the leading organizations offering some of the best online software solutions that fit the business requirements of different industry verticals. Founded in 2017, it combines a passion for ERP/CRM software solutions, technology innovation, and client satisfaction. The company aims to provide its customers with quality services by resolving day-to-day problems with the use of modern-day technology. We help our clients perform better in their businesses leveraging our industry-wide experience, deep technology expertise, comprehensive portfolio of services, and a vertically aligned business model. We believe in keeping things clear, transparent, and concise and do not commit any unfeasible thing just to win the project.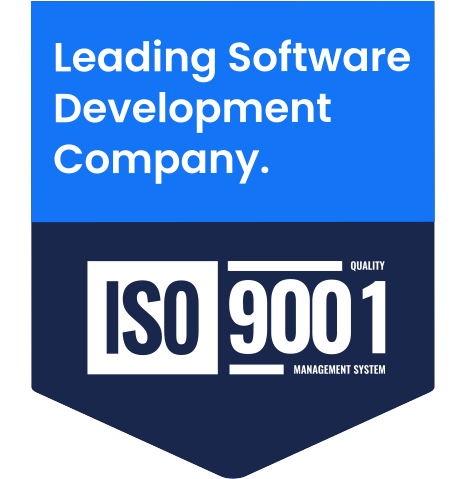 Who we are
We at jiWebTech convert the client ideas into solutions that are engineered for extreme situations. Our mission and vision drive us to gain the opportunity and the responsibility to make a real difference in the world.
Having gained significant experience and with the strong backing of leading industrial businesses, we promise you optimum solutions to all your problems. We focus on persistent and ceaseless improvement to ensure quality and productivity across all areas.

We have a history of working hard to ensure customer confidence in us and have the mission to continue the same with the dedication to serve our customers.
2017

Working Since

20 +

Team Strength

60 +

Our Products

2 L +

Clients Worldwide
Our Mission
JiWebTech invests in innovation to unleash new potential across the organizations and this ability to meet these challenges is what makes jiWebTech unique.
Our goal is to tailor the client requirements based on initial information as well as feedback during the development to ensure client satisfaction and comfort along with value pricing.
Our dedication to providing high-end innovative and reliable solutions with a creative touch is what differentiates us from our competitors. We let our customers decide what they want and provide them accordingly through agile methodology.
Our Vision
jiWebTech is a brand with the power to deliver the right solutions in a simplified manner promising and helping the customers achieve the extra mile that any brand needs to reach the winning edge of customer success.
We believe in delivering excellent solutions which are simple, technologically advanced, and consistent in performance. We mainly focus on delivering consistency of performance.
jiWebTech goes above and beyond expectations for its clients and delivers an outstanding level of service every time, no matter who from the company is dealing with the client. We believe in keeping things clear, transparent, and concise and do not commit any unfeasible thing just to win the project.
Our Team
The company is lead by a team of young and enterprising professionals who intend to put their knowledge and expertise to use in various technologies. The core team at jiWebTech comprises mixed experts and professionals who work collectively for the organization's growth.
Our dedicated team works closely with the clients to deliver quantifiable improvement in business performances and creates a sustainable competitive advantage.
jiWebTech's developers seek knowledge and understanding of the client requirements and then apply it to the products. With in-depth industry knowledge, our experts deliver custom-designed services to elevate the success of clients' businesses.